JLAB organizes the first Minecraft & Manufacturing (M&M) Workshop for School Students.
by reeja
Students aged 9-14 were introduced to concepts relevant to materials processing (e.g., diffusion) and demonstrated these concepts in a Minecraft project. A huge thank you to Dr. Judith Hallinen of CMU's Leonard Gelfand Center for Service Learning and Outreach.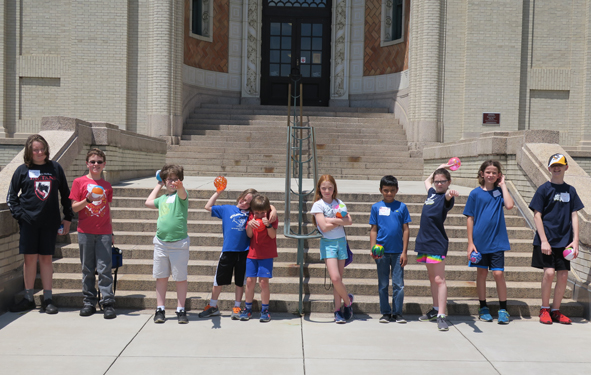 Participants of the first Minecraft & Manufacturing workshop @CMU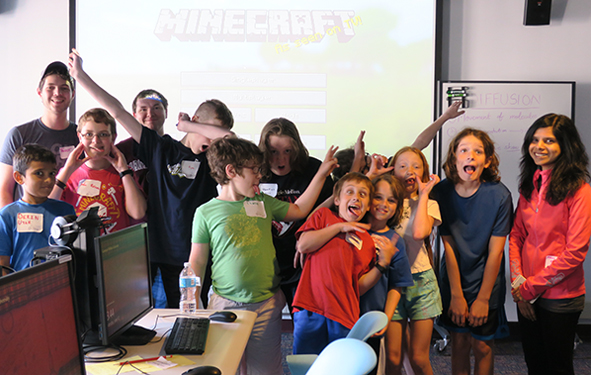 We learn much more when we have fun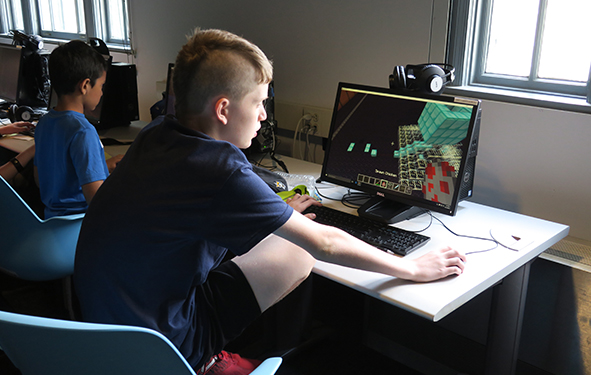 A participant immersed in his project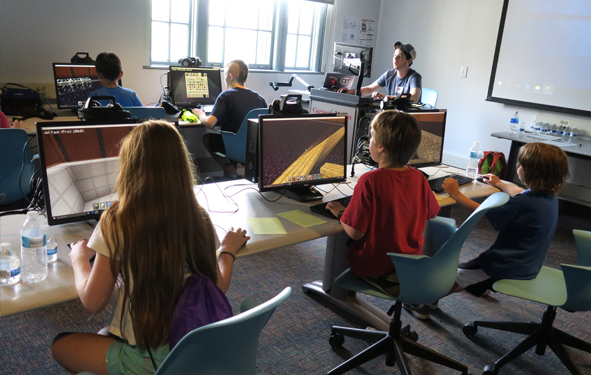 Shhhh..class is in session and we are all very focused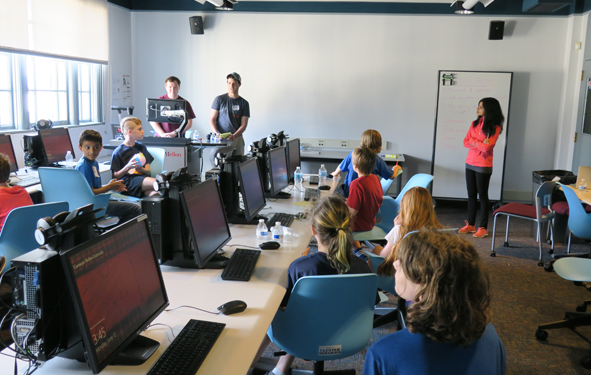 A discussion that turned into a debate..why do atoms move?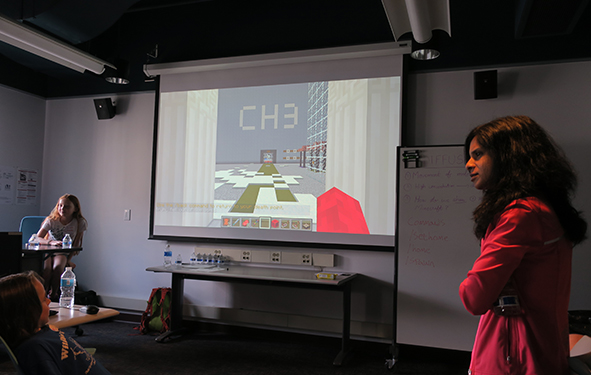 A participant presenting her project during the afternoon session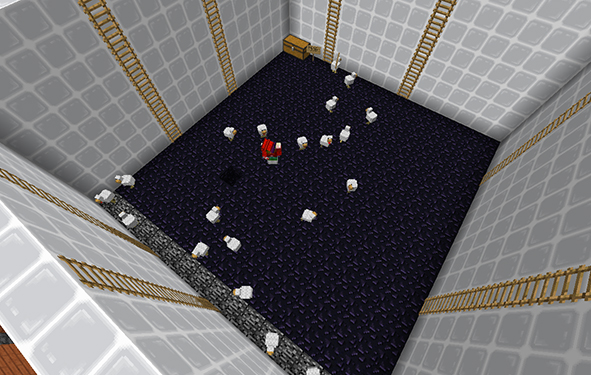 Demonstrating random walk of atoms using sheep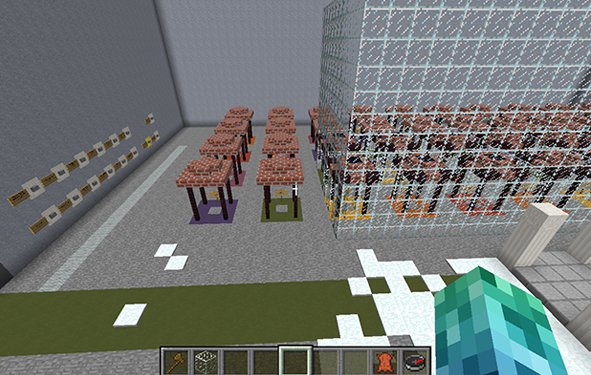 Aerial view of a virtual Minecraft classroom set up for workshop participants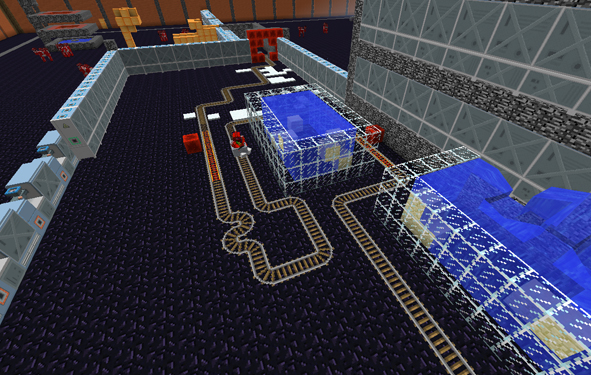 A factory built by a workshop participant
Undergraduate seniors from Prof. Jayan's course "materials and their processing for mechanical engineers" presented their Minecraft projects to middle school students
by reeja
What materials do engineers need to build and launch rockets? What about building a Robot in Minecraft? Imagine the strongest material in the universe. Can Minecraft teach you how to build it? Interested in video games? Do you play Monopoly? Learn how to make your own fun and educational game in Minecraft. Do you collect stones? Did you know Minecraft can build and help you learn about precious gemstones like diamond? Do you want to become an Engineer @CMU?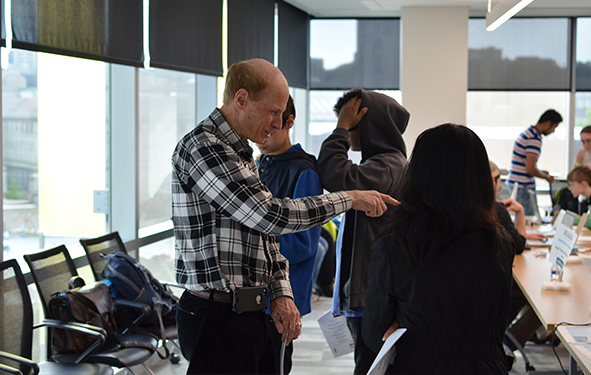 CMU MatSci Professor Bob Davis enjoys learning through games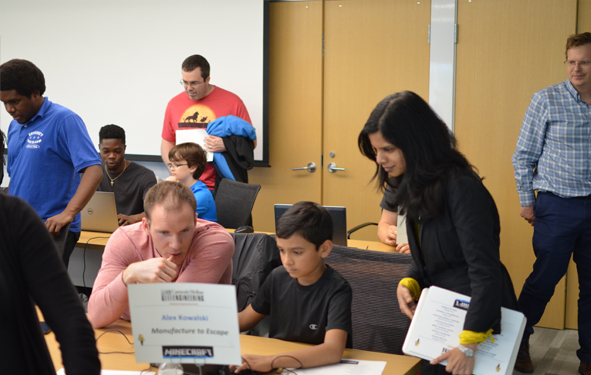 CMU MechE Department Head Allen Robinson looks on as students discuss a game where one needs to manufacture items to escape a labyrinth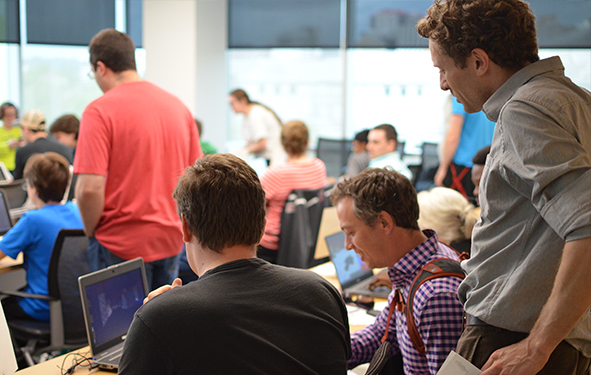 CMU MechE faculty Alan McGaughey and Jonathan Malen enjoying the student projects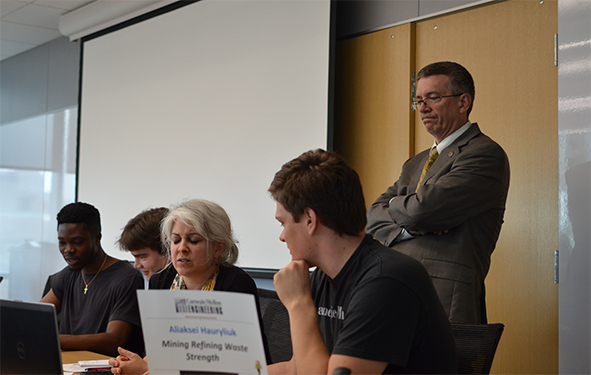 CMU Engineering Dean Garrett and Lisa Kulick from Communications discussing a MechE senior's project on the economic and environmental impact of mining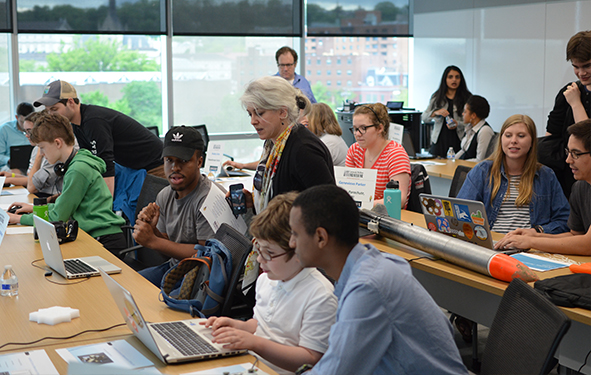 Students, parents, and faculty mingle at the Learning through Games open house
Mineopoly – MechE Masters student designs Monopoly game in Minecraft to teach materials engineering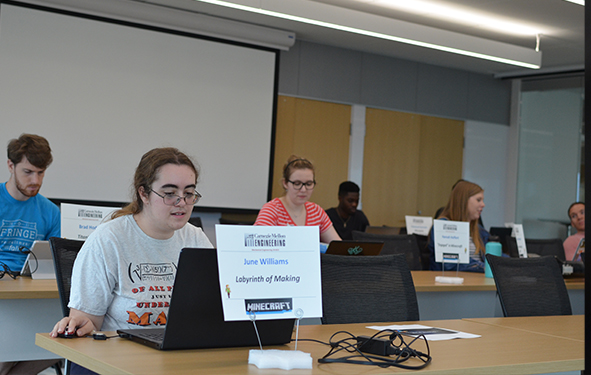 CMU MechE seniors prepare their Minecraft projects for middle school students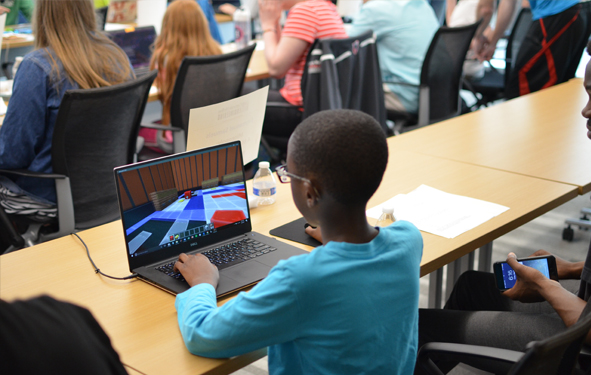 A young gamer in deep thought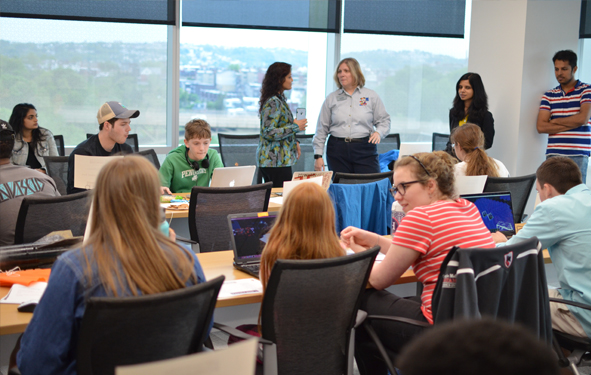 Parents of our visitors learn about Minecraft as a learning tool
JLAB members participate in 2016 Summer Engineering Experience for Girls (SEE) Camp @CMU
by reeja
Summer camp taught students that fruits can power solar cells and be healthy snacks!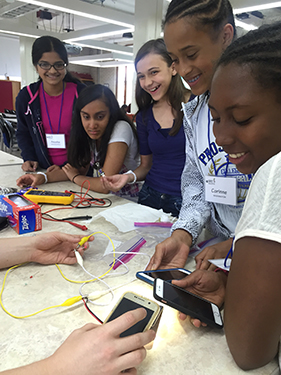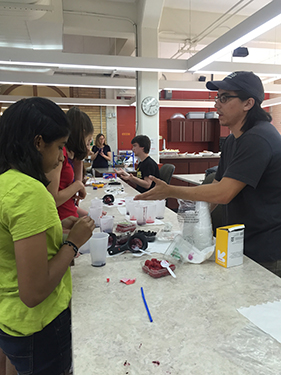 ENERGY FROM EVERYDAY THINGS
by reeja
JLAB members conduct Spring 2016 saturday series class at Gelfand Center
15 middle school children learned to make fruit juice solar cells and race hydrogen powered "clean" cars on Feb 27, 2016. The motto for the day was:
"I think you learn much more if you have fun"
– May-Britt Moser, (Medicine Nobel Prize 2014)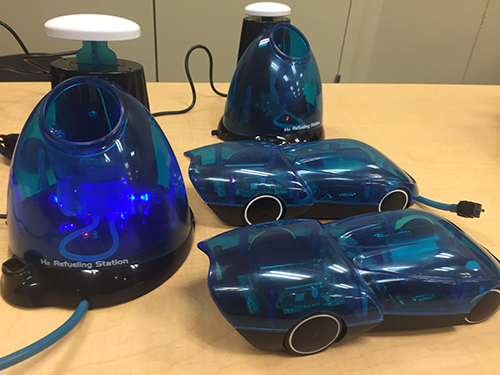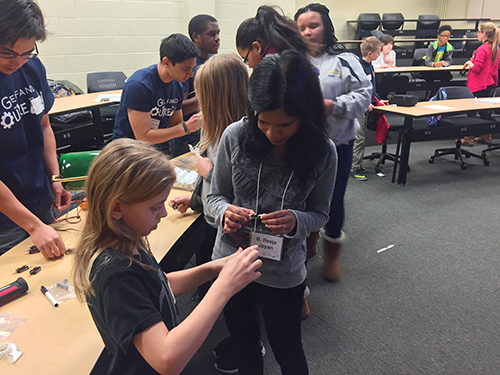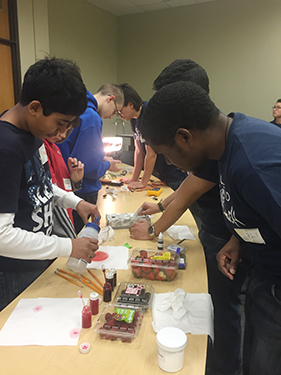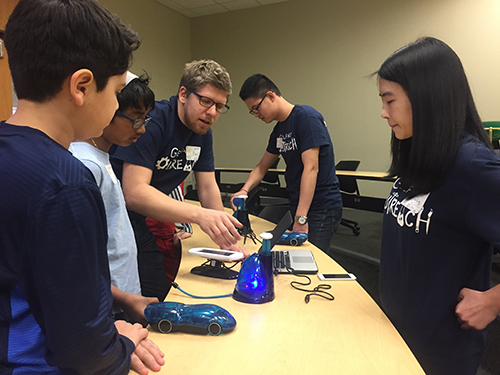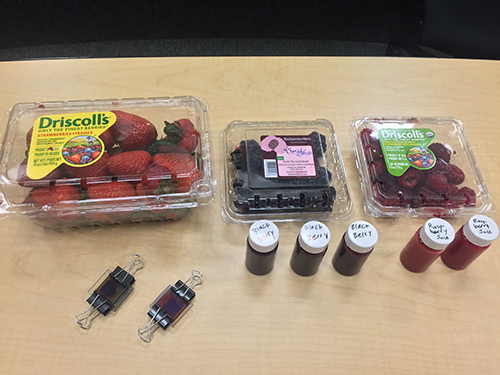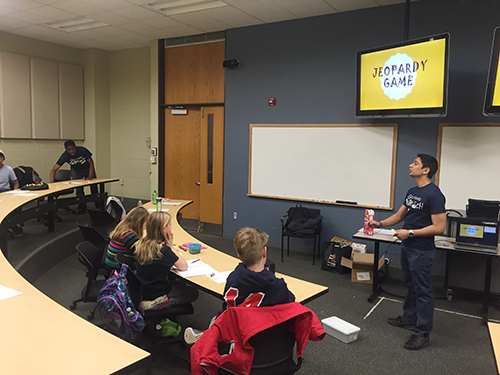 JLab trip to Gelfand Center's Fall 2015 Saturday Series
by reeja
Our group had a fun time attending the Gelfand Center's saturday series classes for K-9 students from local schools. We were particularly inspired and even learned to assemble robotic insects in BUG-BOTS. This experience will help us when we launch our class during the Spring 2016 Saturday Series. Stay tuned for more details, but for now here is the course announcement:
ENERGY FROM EVERYDAY THINGS, Grades 5-7 DATE: January 23, 2016
Many of the things we use every day can be used to help generate clean energy. Did you know that you can trap sunlight and generate energy from blackberry juice? Did you know that you can run a car on water? No? Then come and experience two amazing projects designed in the laboratory of Carnegie Mellon University Professor Reeja Jayan. Maybe, what you have for a snack while reading this paragraph can help power our future? Sign up at the link below:
https://docs.google.com/forms/d/1oHHX-l71quZYbaXKe3zK9ujJkqjLE1boCcxFi8fa3i0/viewform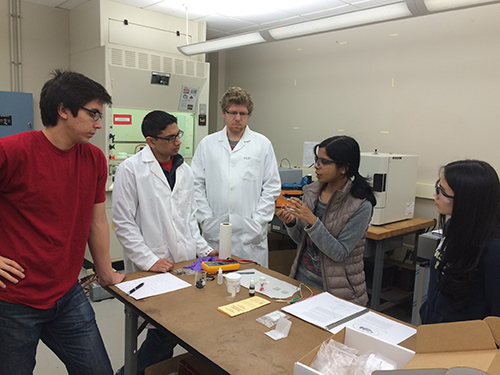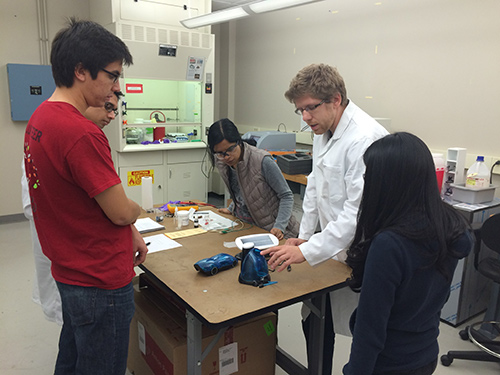 Trying out "crazy" new ideas
by reeja
"All life is an experiment. The more experiments you make the better" ~ Ralph Waldo Emerson
This quote from the American poet Emerson is the motivation behind Frivolous Fridays. The idea is set aside fridays as a day to just have fun in the lab, trying out new ideas and experiments, of course under a safe setting. I hear many important discoveries (most notable being graphene) happened out of a similar idea. A very good friend and collaborator Andreas Mershin (MIT) suggested I try this when I told him I was setting out to launch my solo research career. JLab is in "setting up" mode now, but hopefully in a few weeks we can enjoy or very first "frivolous friday". Stay tuned.